Heat Pumps and Air Conditioning
In many ways, heat pumps and air conditioners are very similar. The difference is that heat pumps can do both heating and cooling, whereas air conditioners can only cool. The use of heat pumps has increased dramatically in the last 15 years as they are becoming increasingly popular in New Zealand houses.
Even though DIY is in our blood, there is a lot to consider before installing a heat pump. Type, installation area, materials used, and equipment – all contribute to the total cost.
The installation cost will also depend on the size of your house, ducting works involved, and the type of heat pump you want. If you have a smaller property, one unit could be enough. A larger house, however, may require the installation of a central air conditioning system.
To get the best customised solution or a quote, speak with one of our Registered Master Electricians.
Benefits of Heat Pumps

Lower running costs and long-term savings on energy

Less maintenance than traditional heating systems

Provide cooling during summer
Benefits of Air Conditioners

Renews and improves air quality

Constant pleasant room temperature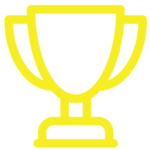 BEST QUALITY
Our highly qualified team at French Electrical have the creative know-how, and only use the industry's best products.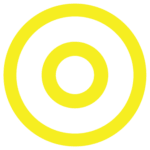 STRATEGY
From planning through to conception, our aim is to deliver a clear strategy to achieve your electrical needs.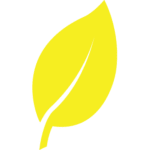 SUSTAINABILITY
We're invested in our future. We believe in sustainable practices, to save you money and the earth at the same time. For more on our practices, give us a call today.
GET IN TOUCH FOR A NO FUSS, NO STRINGS ATTACHED, DISCUSSION ON HOW WE CAN BEST HELP YOU.
Your heat pump, like your routine doctor's appointment, should be checked once a year to ensure it is still operating efficiently. French Electrical can undergo this service and check electrical systems and mechanical operation of indoor and outdoor units. We make sure that everything is in good working order to extend the life of your heat pump.
* Keep in mind a thorough heat pump inspection can take up to an hour to perform.
Find out some Winter Hacks to get the most out of your Heat Pump here.
A heat pump system may not be suitable for all homes. Our electricians will be happy to examine your property and offer different options, such as home ventilation systems.
We offer free estimates and quotes. Contact us today to discuss your heating options.
From Small Fixes To Wiring New Homes
Whether you are looking for an additional power outlet or a complete redesign of your electrical system, our expert electricians are ready to help with all your residential requirements.
GET IN TOUCH FOR A NO FUSS, NO STRINGS ATTACHED, DISCUSSION ON HOW WE CAN BEST HELP YOU.