Security Systems and CCTV
Keeping anyone from entering your property after hours is easy with Security Systems and CCTV cameras. Our Registered Master Electricians are skilled in the installation of a wide range of security devices. They can assist you in determining the best locations for mounting your security alarm system to get the most out of it. 
Security Systems and CCTV Cameras
There is a wide variety of detectors and sensors for monitoring different activities, for example, glass breaking, window opening, water flooding, smoke, etc. Our expert electricians at French Electrical locate the optimum places for the detectors to meet your security needs and install them on time and within budget. 
Our Security System Installation services include:  
CCTV camera installations 

 

Automated lock installation

Panic button installation 

 

Night vision, wide-angle, high-definition security camera installation

Integrated security cameras with smartphone/ smart device monitoring

Indoor/ Outdoor High Definition day and night video camera installation
We install high-quality CCTV systems to deter criminal activity and give high-quality recorded photos of incidents.
CCTV stands for closed-circuit television and is commonly known as video surveillance. "Closed-circuit" broadcasts are usually transmitted to a limited (closed) number of monitors, unlike "regular" TV, which broadcasts to the public at large. CCTV networks are commonly used to detect and deter criminal activities and record traffic infractions.
However, they have other uses: 
Crime management 

 

Disaster management  

 

City and community street monitoring 

 

Medical monitoring and diagnosis 

 

Behavioural research 

 

Retail intelligence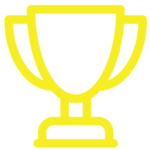 BEST QUALITY
Our highly qualified team at French Electrical have the creative know-how, and only use the industry's best products.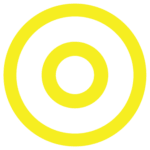 STRATEGY
From planning through to conception, our aim is to deliver a clear strategy to achieve your electrical needs.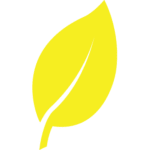 SUSTAINABILITY
We're invested in our future. We believe in sustainable practices, to save you money and the earth at the same time. For more on our practices, give us a call today.
Alarm System
The most important aspect of an alarm system is how well it monitors your business or home surroundings, not the fancy add-on functions. With so many security systems available, you will need a professional to advise on the security system for your needs and install it properly so that it operates at its best. French Electrical offers a comprehensive consultation to determine which alarm panel is appropriate for your business or house. 
We also provide the following security services:  
Alarm monitoring 

 

Access control systems 

Commercial security alarm systems

Integrate home security systems with home automation 

 

Install alarm sirens and warning lights 
Security Lighting
It is not necessary to have expensive or large-scale security lights. Simple, strategically placed lighting can sometimes be just as effective in securing your business or house.
The following are some of the security lighting services we provide:
Wiring detection systems to alarms and other monitoring devices
Installation of security warning signs to deter intruders
Testing of all detectors and lights
Motion detector installation and location check
Electrical wiring of lighting and detectors
Security flood lighting
French Electrical has earned a good reputation for providing expert Security Systems and CCTV camera installations throughout its 47-year history. We install reliable and affordable security systems and CCTV cameras.  
From Small Fixes To Wiring New Homes
Whether you are looking for an additional power outlet or a complete redesign of your electrical system, our expert electricians are ready to help with all your residential requirements.
GET IN TOUCH FOR A NO FUSS, NO STRINGS ATTACHED, DISCUSSION ON HOW WE CAN BEST HELP YOU.