Commercial & Industrial Solutions
OUR COMMERCIAL & INDUSTRIAL SERVICES
COMMERCIAL
We work with building owners, contractors, and other commercial stakeholders to provide a range of fitout, maintenance, and repair electrical services for public buildings, retail stores, and other commercial facilities.
From design to install and ongoing maintenance, our registered electricians can work on a range of commercial projects including:
\

Retail & Office Fitouts

\

Communication & Data Cabling

\

Commercial Lighting

\

Test Tagging

\

Switchboard Wiring & Upgrades

\

Temporary Power Supply for Construction Projects

\

24/7 Emergency Callouts

\

Electrical Contracting

\

Security System Installation
INDUSTRIAL
We provide a range of industrial solutions to businesses, ensuring that setups, installations, upgrades, shutdowns, and repairs are efficient and cost-effective, reducing downtime and unnecessary costs for your business.
From simple installations to workflow and issue troubleshooting, through to full factory setup or relocations, as well as emergency callout services, we keep up to date with the latest technologies. Our services include:
\

Electrical Contracting

\

Factory Maintenance

\

Lighting Upgrades

\

Factory & Warehouse Fitouts

\

Shutdown, Breakdown & Scheduled Maintenance Work

\

Test and Tag

\

Communication & Data Cabling

\

Power Installing and Upgrades

\

24/7 Emergency Support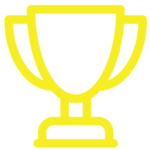 BEST QUALITY
Our highly qualified team at French Electrical have the creative know-how, and only use the industry's best products.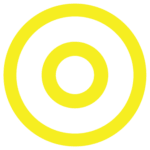 STRATEGY
From planning through to conception, our aim is to deliver a clear strategy to achieve your electrical needs.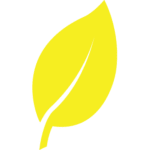 SUSTAINABILITY
We're invested in our future. We believe in sustainable practices, to save you money and the earth at the same time. For more on our practices, give us a call today.
GET IN TOUCH FOR A NO FUSS, NO STRINGS ATTACHED, DISCUSSION ON HOW WE CAN BEST HELP YOU.
IQP Registered
An Independent Qualified Person (IQP) is required by commercial building owners or managers to adhere to a building compliance schedule. An IQP carries out or supervises inspection, maintenance, and reporting procedures on a specified system. IQPs must be registered with the appropriate local authority to carry out such work. The most common 'specified system' of an electrical nature is the Emergency Lighting System.
French Electrical have IQP registered and qualified electricians or technicians able to assist you in complying with your building warrant of fitness compliance schedule. As we are IQP Registered, we can offer Insurance Appraisals and ten-year property plans for schools.
ENERGY EFFICIENCY
If you are looking to make your business or building more energy efficient to minimise costs or even protect the environment, we have a range of solutions.
French Electrical offers automotive system controlling power and lighting for both inside and outside, timing control of power and light systems, dimmer systems for efficient use of lighting, and solar power systems. For more ways to save on costs and to keep up to date with the latest electrical technology, get in touch.
WHATEVER YOUR NEEDS, WE CAN HELP
Our industrial and commercial electrician services include:
Motor Repairs
Pump Repairs
Automation
Generator Maintenance Checks
Security
Getting Your Business Going And Keeping It Running
At French Electrical, we take great pride in our commercial and industrial work. We have successfully helped numerous businesses get up and running by providing a range of efficient electrical systems, and keeping industrial machinery running smoothly.
In addition to power and lighting solutions, we offer data, communications, automation, security systems (including alarms and cameras), and industrial machinery help.
From the complex jobs to the everyday necessities of running a successful commercial or industrial space, we're experts in our field, focusing our expertise into helping you grow. We offer scheduled maintenance, replacement programs, and quick response services to keep your business moving.
GET IN TOUCH FOR A NO FUSS, NO STRINGS ATTACHED, DISCUSSION ON HOW WE CAN BEST HELP YOU.
Areas we service: Beachlands, Botany, Bucklands Beach, Ellerslie, Epsom, Flat Bush, Glen Innes, Grey Lynn, Herne Bay, Howick, Kingsland, Manukau, Manurewa, Maraetai, Mangere, Mission Bay, Mt Eden, Mt Wellington, Newmarket, Onehunga, Papakura, Pakuranga, Papatoetoe, Parnell, Penrose, Ponsonby, St Heliers, St Johns, St Marys Bay, Takanini, Wiri