Electrical Warrant of Fitness
LIKE CAR WOF BUT FOR YOUR HOUSE
The Electrical Warrant of Fitness has been designed with owner-occupiers, landlords, and property managers in mind. A report will be produced which will help you understand the current electrical state of the property.
An electrical warrant of fitness (EWOF) inspection is a regular check to make sure your property is electrically safe.
How long the EWOF is issued for
An Electrical Warrant of Fitness is issued for one year and applies to the following:
New properties
Old properties
Rental properties
Business (Industrial or Commercial)
What a warrant inspection covers
The EWOF inspection is a general safety check issued under Regulations AS/NZ 3019:2007 section 3 and include checks and testing for the following:
Consumer Mains and Entry Points
Switchboard 
Hot Water 
Light Switches 
Range/Oven/Hob 
Power Points 
Light Fittings Internal/External
Smoke Alarms 
Air Conditioner/Heat Pump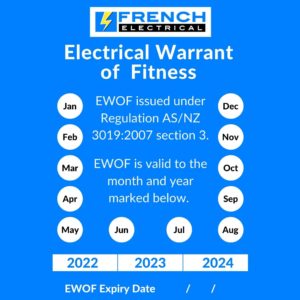 Important
It is recommended that electrical appliances and electrical fittings be periodically tested in accordance with AS/NZ 3760 and that a safety certificate or equipment test tag be issued.
The opinions expressed at the time of the inspection or indeed on the report shall be deemed those held at the time of inspection. This report shall only apply to readily visible wiring and other apparatus. Accordingly, this report shall not apply to parts of the installation which is located in walls, under floorboards, or underground. This report is intended to be used as an indicator of the general condition of the electrical installation will include some electrical testing. AS/NZ 3019 – section 3 verification by basic visual inspection, may be used in conjunction with this report.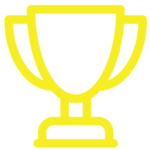 BEST QUALITY
Our highly qualified team at French Electrical have the creative know-how, and only use the industry's best products.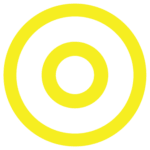 STRATEGY
From planning through to conception, our aim is to deliver a clear strategy to achieve your electrical needs.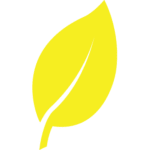 SUSTAINABILITY
We're invested in our future. We believe in sustainable practices, to save you money and the earth at the same time. For more on our practices, give us a call today.
Your EWOF label
If the property passes its EWOF inspection, our electrician will apply the EWOF label on the switchboard. You need to organise the next warrant before the expiry date on the label.
If the property fails its EWOF inspection
If, after an inspection and test, the report requires further investigative or remedial work to be carried out, the landlord must:
Ensure that further investigative or remedial work is carried out by a qualified person within 28 days, or the period specified in the report if it's less than 28 days.
Obtain written confirmation from a qualified person that further investigative or remedial work has been carried out and whether the electrical safety standards have been met or if further investigative or remedial work is required.
Supply that written confirmation, together with a copy of the original report which required further investigative or remedial work, to each existing tenant of the property within 28 days of the further investigative or remedial work being completed.
Supply that written confirmation, together with a copy of the report which required further investigative or remedial work, to the local housing authority within 28 days of completion of the further investigative or remedial work.
Price and Options
The Price list can be found below. Please contact our office team for more information.
Studio                              $210 (GST inc.)
1-bedroom property    $220 (GST inc.)
2-bedroom property    $230 (GST inc.)
3-bedroom property    $240 (GST inc.)
4-bedroom property    $250 (GST inc.)
5-bedroom property    $260 (GST inc.)
*Commercial and Industrial buildings are quoted separately. 
Need help or clarification? Please contact our team via phone: (09) 274 8082 or email: info@www.frenchelectrical.co.nz
From Small Fixes To Wiring New Homes
Whether you are looking for an additional power outlet or a complete redesign of your electrical system, our expert electricians are ready to help with all your residential requirements.
RESIDENTIAL DEVELOPMENTS
80% of our business is electrical work on new dwellings for builders and residential development companies. The French Electrical team works on up to five house projects daily, with residential housing at the core of our business. We provide an impressive service, fit for every residential need.
Get in touch with us so we can get to work, providing you with a personal electrical solution.
GET IN TOUCH FOR A NO FUSS, NO STRINGS ATTACHED, DISCUSSION ON HOW WE CAN BEST HELP YOU.