REGISTERED ELECTRICIANS
Keep the spark alive with all the residential electrical services you need to maintain and enjoy a comfortable home throughout the year. French Electrical have the means and the know-how to complete any size task quickly and to the highest standard. Our services are undertaken by registered electricians using sustainable practices to respect the environment as much as your home. Our capacity allows us to respond to urgent jobs, always keeping you informed of the situation to put your mind at ease.
Regardless of how easy or complicated the job is, electrical work must be carried out by a qualified residential electrician to ensure safety and insurance validity. The French Electrical staff provide you with reputable, knowledgeable and reliable electricians, adept at completing small and large-scale projects from lighting, power and security solutions. 
OUR RESIDENTIAL ELECTRICAL SERVICES
We also provide design and installation packages for residential electrical installations for any home, no matter what the size. We also offer:
ALL THE ELECTRICAL NEEDS FOR YOUR HOME
From home automation to new lighting installations, and even security systems (including alarms and cameras), as well as emergency callouts, we have a range of market-leading solutions.

ADDITIONAL POWER OUTLETS
Many older residential homes are not suited to our modern lifestyles – our team can install extra power outlets in strategic areas of your home to help cope with additional electrical devices.

HOT WATER ELEMENTS

Whether you require urgent repairs, an upgrade, or full system replacement, our team can assess your needs and specify a solution for any hot water issues.

ADDITIONAL LIGHTING

Whether you simply need extra lighting in a room or are designing a lighting scheme to complement a new outdoor living area, our team can design and install additional light fittings to suit your requirements.

EV CHARGERS INSTALLATION
As electric vehicles become more popular, installing charging stations is becoming a growing area of our business – talk to us about your specific requirement.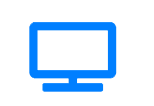 ADDITIONAL TV/PHONE OUTLETS

If you are experiencing reception or internet issues or simply require more outlets to suit a growing family, we can assist with upgrading your TV, phone, and network requirements to suit your needs.

WATER PUMP REPAIRS

Fast and efficient repairs, maintenance services and replacement options for a range of water pumps, electric pumps.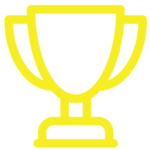 BEST QUALITY
Our highly qualified team at French Electrical have the creative know-how, and only use the industry's best products.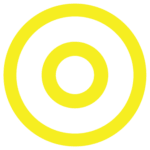 STRATEGY
From planning through to conception, our aim is to deliver a clear strategy to achieve your electrical needs.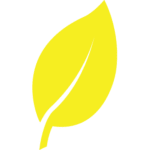 SUSTAINABILITY
We're invested in our future. We believe in sustainable practices to save you money and the earth at the same time. For more on our practices, give us a call today.
From Small Fixes To Wiring New Homes
Whether you are looking for an additional power outlet or a complete redesign of your electrical system, our expert electricians are ready to help with all your residential requirements.
RESIDENTIAL DEVELOPMENTS
80% of our business is electrical work on new dwellings for builders and residential development companies. The French Electrical team works on up to five house projects daily, with residential housing at the core of our business. We provide an impressive service, fit for every residential need.
Get in touch with us so we can get to work, providing you with a personal electrical solution.
What does an electrician do?
Electricians are trained and certified professionals who can undertake a variety of tasks which include installing, maintaining and repairing electrical systems and equipment in residential properties. They specialise in the field of electrical work and can complete work safely and to a high standard. Our team of expert electricians at French Electrical are skilled in everything from heat pump and air conditioning installation and maintenance to security cameras, solar power and home theatre installations. 
What's the difference between an electrician and an electrical engineer?
Although one might assume electricians and electrical engineers have similar roles, they are in fact very different. Electrical engineers are often office-based and use computer software to design new products and solutions while overseeing product manufacturing. Electricians are professionals who are hands-on working in the field of electrical work. Common tasks include wiring homes and inspecting and repairing electrical systems.
Do I need an electrician to install a light fixture?
Installing indoor and outdoor lighting is a speciality area of French Electricals. If you are considering completing a light fixture yourself, please remember that unless you have trained expertise in the electrical field it can be dangerous to attempt this alone. It is safer and quicker to enlist our help to ensure this work is completed to a high standard. 
GET IN TOUCH FOR A NO FUSS, NO STRINGS ATTACHED, DISCUSSION ON HOW WE CAN BEST HELP YOU.
Areas we service: Beachlands, Botany, Bucklands Beach, Ellerslie, Epsom, Flat Bush, Glen Innes, Grey Lynn, Herne Bay, Howick, Kingsland, Manukau, Manurewa, Maraetai, Mangere, Mission Bay, Mt Eden, Mt Wellington, Newmarket, Onehunga, Papakura, Pakuranga, Papatoetoe, Parnell, Penrose, Ponsonby, St Heliers, St Johns, St Marys Bay, Takanini, Wiri