Master Electricians – Workmanship Guarantee
Master Electricians Quality Assured members can safeguard the quality of their workmanship and provide extra assurance to consumers with a $20,000 workmanship guarantee.
The guarantee is an integral part of the Master Electricians brand – our members are the only electricians in New Zealand who can offer consumers such assurance. Master Electricians will consider claims against the workmanship for residential prescribed electrical work carried out by a member. The claim period is up to 12 months after either the date the contract work was completed or the date given on the Certificate of Compliance (CoC), whichever is later.
If you have a complaint, you should first take it up with the electrical contractor concerned.
General Terms and Conditions
The Guarantee covers:
work done by the original contractor only
labour costs and replacement materials only, up to $20,000 including GST for work completed after 1 January 2017. Work completed before 1 January 2017 is covered up to $10,000 including GST.
residential work only
member workmanship. Such workmanship must be remedied either by the original contractor or an alternative member as determined by the Master Electricians at its complete discretion.
 The Guarantee does not cover:
unpaid contracts or other pricing or payment disputes or claims
a claim where further work or alterations or an attempt at remedial action are subsequently carried out without the knowledge and agreement of the original contractor
any occurrence that would normally be covered by usual householders insurance, professional indemnity, public liability insurance held by the member, or any other forms of insurance
disputes under the Construction Contracts Act 2002
any claims that have already been lodged with any statutory bodies, as these are already subject to legal process
appliance repair work.
Lodging a claim
All claims under the Guarantee must be made within 12 months from either the date of completion of the contract work or the date given on the CoC, whichever is the latter. A claim must be lodged with Master Electricians, PO Box 12434, Wellington 6144. Claims will be acknowledged within five working days of receipt.
Download the Master Electricians Workmanship Guarantee claim form.
Summary of the claim process:
Consumer makes a formal claim
Master Electricians informs member concerned and reviews claim
If the claim is accepted, an assessor appointed
Assessor arranges inspection and site meeting
Inspection report sent to Master Electricians, claimant and member
If a claim is upheld, remedial work is undertaken
For further details about the claims process and terms and conditions, see:
GET IN TOUCH FOR A NO FUSS, NO STRINGS ATTACHED, DISCUSSION ON HOW WE CAN BEST HELP YOU.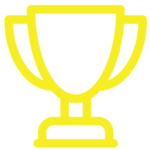 BEST QUALITY
Our highly qualified team at French Electrical have the creative know-how, and only use the industry's best products.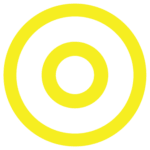 STRATEGY
From planning through to conception, our aim is to deliver a clear strategy to achieve your electrical needs.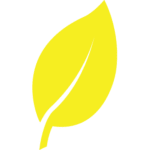 SUSTAINABILITY
We're invested in our future. We believe in sustainable practices, to save you money and the earth at the same time. For more on our practices, give us a call today.