Home Theatre Installation
HOME THEATRE AND SOUND SURROUND SYSTEM
A home cinema is the thing of a dream for movie lovers the world over. Install a fully immersive cinematic experience at home with the help of French Electrical and enjoy premium surround sound systems with in-ceiling speakers to match your wall-mounted television along with hidden Smart TV cabling. Whether it's indie cinema, the latest blockbusters or simply enjoying the latest series from one of the streaming giants, having a home cinema can bring families together to enjoy memorable nights in with the highest quality audiovisual technology available, professionally installed by experts. We can help with small improvements to fully bespoke fittings.
If you've recently purchased a new smart TV or sound system but aren't confident setting it up or installing it yourself, reach out to us and we'll take things to the next level by installing things just how you want. Our qualified registered electricians, who have installed home theatre systems all around Auckland, provide the following services:
Data or internet cabling for Smart TV
Surround sound systems
Outdoor speakers
In-ceiling speakers
TV aerial points
Hide all cabling inside the wall or cupboards
Wall-mounted TV installation
Pivot brackets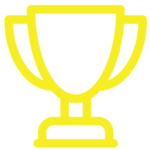 BEST QUALITY
Our highly qualified team at French Electrical have the creative know-how, and only use the industry's best products.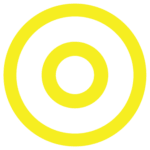 STRATEGY
From planning through to conception, our aim is to deliver a clear strategy to achieve your electrical needs.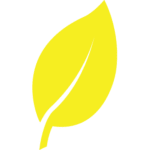 SUSTAINABILITY
We're invested in our future. We believe in sustainable practices, to save you money and the earth at the same time. For more on our practices, give us a call today.
A modern home nowadays requires wiring that provides options for now and the future. We can run aerial cables, data cables, and sky TV wires at French Electrical. To maximise your living space and home theatre experience, we can mount your TV in an optimal place for viewing and provide a sound design with strategically placed speakers for a home cinema experience like no other.
Did you know that in the electrical industry data cable used to link your TV to the internet is called structured cabling? Referred as Category 6 cable, often known as Cat 6, it transmits broadband signals to your television.
We can run aerial cables, data cables, and sky TV wires at French Electrical. To maximize your living space and your home theatre experience, we can mount your TV on the wall and install speakers in the ceiling.
The best part, it does not have to be just indoor entertainment. Home theatre projectors offer entertainment and gaming thrills with incredible picture quality and deliver intense action, even in daylight. Just imagine a gigantic projected image in Full HD 1080p in your outdoor space.
From Small Fixes To Wiring New Homes
Whether you are looking for an additional power outlet or a complete redesign of your electrical system, our expert electricians are ready to help with all your residential requirements.
GET IN TOUCH FOR A NO FUSS, NO STRINGS ATTACHED, DISCUSSION ON HOW WE CAN BEST HELP YOU.