Security lighting with motion sensor lights is a good solution for every property type that requires comprehensive security day and night. This sort of lighting illuminates dark areas surrounding business and residential properties and can be programmed to turn on when motion is detected. 
Security lighting alerts people about suspicious movements around and saves electricity. Lights only turn on when a sensor activates them, and they switch off after a set amount of time.  
Types of security lights
Well-designed lighting may enhance and bring your landscape and architecture to life. Lighted-up areas welcome visitors, improves kerb appeal, and deter intruders making the outdoor space more appreciated.   
Remember about front entrances and garage lights. French Electrical Auckland can install pathway lights to help prevent accidents and add motion-sensor security lights for extra safety. Our team of professionals can assist you with a unique lighting solution. Whatever the issue, we enjoy studying and discovering new inventive lighting concepts, and we are eager to find the ideal solution for your home.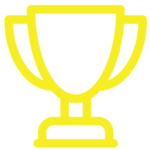 BEST QUALITY
Our highly qualified team at French Electrical have the creative know-how, and only use the industry's best products.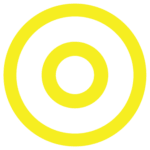 STRATEGY
From planning through to conception, our aim is to deliver a clear strategy to achieve your electrical needs.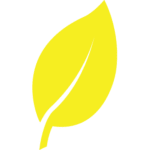 SUSTAINABILITY
We're invested in our future. We believe in sustainable practices, to save you money and the earth at the same time. For more on our practices, give us a call today.
OUR SECURITY LIGHTING SERVICES INCLUDE:
Security flood lighting (including sensors and timers)

Spot lighting, blanket coverage, and ambient lighting checks

Electrical wiring of lighting and detectors

Wiring detection systems to alarms and other monitoring devices

Checks for likely intrusion points and any blind spots

Motion detector installation and local check

Installation of security warning signs to deter intruders

Testing of all detectors and lights
Sensor Lights 
Sensor lights are a great addition to any property. They give reassuring security in residential areas. Security light sensors in commercial and industrial areas are ideal for preventing accidents during nighttime and will protect property from intruders.  
Outdoor security lights provide safety and confidence to help prevent accidents, meaning no more wandering around in the dark attempting to find a light switch while your hands are full.  
LED Security Lights 
LED lights are an energy-efficient security solution for the more energy-conscious property owner. You can treat these like any other floodlight by connecting them to a motion sensor or leaving them alone. LED lights' brightness and colour richness provide exceptional visibility at night and make an ideal addition to commercial properties.  
You can even take energy savings a step further by lighting your outside area with solar-powered security lights, which will save you a lot of money. 
Daylight Switches 
As an added security feature, we can install daylight switches in commercial buildings. These lights are activated at sunset and remain on throughout the night, illuminating your property and deterring would-be intruders. They're also great if you have security guards on the premises after dark because they don't need to be triggered by motion and provide superb visibility.  
From Small Fixes To Wiring New Homes
Whether you are looking for an additional power outlet or a complete redesign of your electrical system, our expert electricians are ready to help with all your residential requirements.
GET IN TOUCH FOR A NO FUSS, NO STRINGS ATTACHED, DISCUSSION ON HOW WE CAN BEST HELP YOU.