Your Reliable Qualified Electricians
Our customers seek reliable, knowledgeable and professional electricians for repairs to meet their basic needs and enhancements to improve their lifestyles. They prefer our solution over our competitors because we are innovative, solution-based, proven, and we'll do what we say we'll do.
We've been servicing the Auckland area since 1974, with care and professionalism driving us through the decades and remaining our central ethos today. With customer satisfaction and quality workmanship as the core standards of our company, French Electrical provides electrical services to residential homeowners, builders and commercial building owners.
FROM RESIDENTIAL, TO COMMERCIAL AND INDUSTRIAL, WE SERVICE ALL ELECTRICAL NEEDS.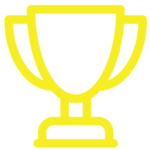 BEST QUALITY
Our highly qualified team at French Electrical have the creative know-how, and only use the industry's best products.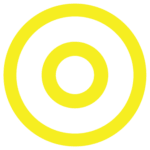 STRATEGY
From planning through to conception, our aim is to deliver a clear strategy to achieve your electrical needs.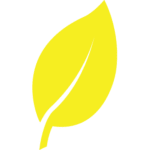 SUSTAINABILITY
We're invested in our future. We believe in sustainable practices to save you money and the earth at the same time. For more on our practices, give us a call today.
RESIDENTIAL ELECTRICAL SERVICES
No residential solution is ever too small: whether you are looking for an additional power point, or a complete electrical system revamp, we have expert electricians ready to help.
COMMERCIAL & INDUSTRIAL ELECTRICAL SERVICES
Aside from power and lighting solutions, we offer a range of additional services to get your business up and moving. From the large jobs to the minutia of running a successful commercial or industrial business, we work best when funnelling our expertise into helping you stay running.
SOLAR POWER
It's time to take action towards a cleaner and greener future. To find the perfect solar system fit to suit your lifestyle and budget, give us a call.
Thank you for giving me prompt and great service. My Solar system that was installed was carried out with professional standards and such well-mannered staff members. I am more than happy with my system, I'm looking forward to future savings on my power bill. My property was left in the same tidy manner as when they left. I will recommend French Electrical with all major projects I work on; I will also pass on French electrical as a contact to all friends and family
I would also like to make a very special thank you to Nick Dodd, good people make great business work. I would be more than happy to provide a word of mouth to any future customers you have.
Bruce Todd 
I just wanted to say a massive thank you for all your work at getting the fans installed before Christmas for us. They are amazing and make a huge difference. Also, I just wanted to comment on how awesome the two electricians who were sent today were. They tidied behind themselves, were quiet and respectful of the sleeping Ella and exceptionally polite. We could not have asked for more. 
We were thoroughly impressed with the whole process of using French Electrical and will be back for anything else we need to do. 
Robyn Krawitz
I must pass on my thanks to you and a special mention to Vincent and Noah, what superb Young Helpful, Men they are. I know Noah already through Family, but Vincent has been an amazing help.
They are both a credit to French Electrical, Chris always seems to find awesome People. If you could pass this on to Nick and Chris and give those 2 fine young men a pat on the back they deserve it. They are the reason we will always be loyal to French Electrical. Keep up the great work.
Louise West
Thank you for your prompt service and pleasant manner. We were really impressed with the service we received from French Electrical. 
Liz and Geoff Foster
Prompt and excellent services with affordable labour charges, highly recommended 👍
Sunnie Ko
I have 51 years of working in construction. Marco and Mike are among the most efficient, polite and capable people I have ever worked with.
Bill Allen
Marco did a fantastic job disconnecting spa pool power and installing a new outdoor power outlet. He did it professionally with a smile on his face. We are very pleased and would recommend French Electrical to family and friends for any electrical works.
Johanes Gouw
I just wanted to share some feedback about Alex and Andrew who visited us today to fix up some issues at our home. Both were very professional and we appreciated their adherence to Covid safety protocols. They quickly grasped our issues and fixed them, and they were an absolute pleasure to deal with. You are very lucky to have such great representatives of your business! Well done and thank you very much.
Simon Lipscombe
Alex from French Electrical was absolutely awesome. An outstanding professional who went the extra mile. I would highly recommend French Electrical and will definitely use them in the future!
Jackie Woods
Rody and Alex were amazing! Great communication – they rang before they turned up, and arrived quickly. Kept me informed as the job progressed. Excellent service – they did a great job, and kept their sense of humor throughout (it wasn't a very pleasant job for them, so this was appreciated). They went above and beyond. I highly recommend the French Electrical team – they have always done an excellent job for me on a variety of jobs, from installing pet-sensitive alarms, TV aerial, and power point in kitchen island, to the latest yucky job, which was clearing a bird nest from the kitchen range hood vent and ducting. 10/10
Maree Anderson
Very impressed with French Electrical. The 2 guys who installed my oven and range hood were great communicators, on time, friendly and tidy. It's a WOW from me. Thoroughly recommend.
Kerrie Parker
Quick respons with professional service. Particularly the friendly & helpful technicians did the remedial TV joint job.
Sam Wu
I just had two of you men out working on my new house on Aviemore drive. WOW!!!! They were amazing, such exceptional service, so professional, knowledgeable, and on to it. They did an absolutely perfect job I'm soooo happy, and I'm really fussy too. You have excellent staff doing an excellent job, that's a real credit to you. So refreshing to get a great company that does everything just perfect. From the first contact I made, right through to completion of work. You have an excellent business. Pretty rare these days. Thank you so much! I'm thrilled 😊 👏🏽
Jessica Hirst
The 2 guys you had come around to do the work were great. Professional and efficient, I was a little disappointed they finished the job so quickly. It meant I had to go to work 🙂 Thanks again for the great service.
Russell
Just wanted to say a massive thanks for a fantastic service. I found French Electrical by Google search (I wanted to use a local company). I rang on Friday, expecting to not be able to get an appointment for another week – I was able to get an appointment the following Monday. The technician turned up on time, was friendly and polite and carried out the job efficiently and communicated with me when required. Would highly recommend French Electrical to anybody in need of an electrician and will certainly use you guys again in the future. Thanks again! 🙂
Chantelle Parlene
Many thanks to your 2 staff who were professional & efficient this morning! Due to their expert advice a better option was provided-so no unnecessary work was needed. Even so, please invoice accordingly for time taken to come out here 🙂
Glenda Chung
Thanks for such an awesome work. Very efficient. Extremely friendly team. I tried to contact with numerous electrician to get quote for our job, only French Electrical return my message and complete the job in next day. Thanks again for Alex , Nick and the team for your help.
Dennis Wong
Once again an efficient and well done job managed by Nigel. Thanks for your team's flexibility regarding the many changes of booking due to the weather.
Brian Peet
Very professional. The guys were great, got on with the job and left area spick and span. Thoroughly recommend.
Rex Buckley
We've used French Electrical for about 10 projects in the past three years on two large church buildings. They are on-time, innovative in identifying the solution to the problem, very knowledgeable, have great customer service from Chris and all the electricians we've had on-site. They are a big enough company to have a range of skills among the staff and not so big that the 'personal' touch gets lost. Put simply – I can completely trust them.
Keith
Marco arrived promptly to fix an ev charger outlet that I had accidentally damaged. He didn't laugh at my mistake, just quickly installed the new fitting and had it operating again in short time. He was pleasant, friendly, professional and efficient. Thanks Marco.
Wow great service and so cheap. They were available quickly. Andrew was so easy to deal with, went straight to work. I surprised him with an extra two little jobs, he took that in his stride no complaints, and got everything done with no issues. Awesome
Simon Bainbridge
06/04/2023
Excellent service, would recommend
Very happy with service from French Electrical. Came on time as arranged and completed the job of installing 2 additional power points into our older home as requested. Both Nigel and Kirk were polite, tidy and efficient. No mess left as they cleaned up and tidied up after the job. We called these guys after being let down by the previous electrician not calling back or turning up as arranged. Well done French Electrical. Top of our list and highly recommended. Jim Boys.
Konstantin Selitskiy
07/03/2023
Mike, the electrician, has done great job. He came in time, quickly identified the problem with the wiring of the video door bell, and fixed it.
Brian.Cocker Cocker
01/02/2023
A wall in our house required electrical isolation after water damage from the extreme rainfall. The service from French electrical was fast, efficient and to an excellent standard. We were very happy with the response to our request.
A noisy bathroom extractor fan was replaced with a superior product. This was an extremely successful process. The new fan is barely audible and has a much higher capacity.
French Electrical did an excellent job fixing our hallway light. Replaced the socket and did the wiring in a timely manner. Excellent communication and fast service. Highly recommend.
Hadassah Devis
17/01/2023
We had such a lovely electrician come around to replace our broken LED ceiling light. Both he and the company were great to deal with and prompt to reply to any questions. Very happy with the work completed too!
Nick was great to deal with, his Team were also professional and provided fast turnaround. Fair pricing and trustworthy.
GET IN TOUCH FOR A NO FUSS, NO STRINGS ATTACHED, DISCUSSION ON HOW WE CAN BEST HELP YOU.
Central Auckland: Ellerslie, Epsom Grey Lynn, Herne Bay, Kingsland, Mt Eden, Newmarket, Onehunga, Parnell, Penrose, Parnell, Ponsonby, St Marys Bay, East Auckland: Howick, Beachlands, Botany, Bucklands Beach, Flat Bush, Glen Innes, Maraetai, Mt Wellington, Pakuranga, St Johns, St Heliers, Mission Bay, South Auckland: Manukau, Manurewa, Mangere, Papakura, Papatoetoe, Takanini, Wiri.