French Electrical has sustainable and renewable energy options to transform your home into an eco-friendly and energy-efficient property with solar power solutions. Allow solar panels to harvest the power of the sun to contribute to your home's energy consumption, reducing energy costs and your carbon footprint simultaneously. Solar power is a cheaper and environmentally friendly alternative to conventional energy methods. It's time to take control of the future with renewable energy. 
With New Zealanders turning to environmental and sustainable energy sources to combat rising pollution and damage to non-renewable resources, we're right there with them. It's our mission to revolutionise New Zealand's solar energy usage by bringing affordable and efficient systems to Kiwi households and businesses. 
Solar Panel Kits
Not all solar panels are the same, they come in a variety of systems. Choosing the right panelling for your home can be a daunting experience if you don't know what you're looking for. Fortunately, as leading experts in the field, we do. We shine the light on solar energy and work to find the very best solution and outcome for your household in Auckland. Providing end-to-end services; from planning and installing your new solar panel system, we can advise on the most suitable system for your residential home. 
How Does Solar Power Work?
In a nutshell, as the sun shines, solar panels absorb energy from the sunlight with the panel's PV cells. This is used to create an electrical charge that can power lights, appliances and more throughout your home. We focus on quality, strategy and sustainability to deliver tailored solutions to your electrical and energy needs.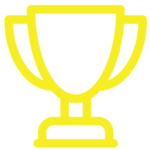 BEST QUALITY
Our highly qualified team at French Electrical have the creative know-how, and only use the industry's best products.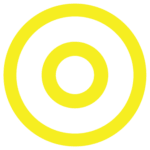 STRATEGY
From planning through to conception, our aim is to deliver a clear strategy to achieve your electrical needs.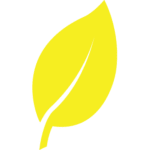 SUSTAINABILITY
We're invested in our future. We believe in sustainable practices, to save you money and the earth at the same time. For more on our practices, give us a call today.
Our Solar Panels
At French Electrical, we're continually pursuing innovative and cost-effective solutions to energy questions. After canvassing the market, reaching out and researching, Canadian Solar proved itself worthy of its international status. Durable and efficient, Canadian Solar panels work expertly in our often-temperamental Kiwi weather.
Like us, Canadian Solar is dedicated to bringing environmentally conscious solutions to the world's growing energy issues. Bringing Canadian Solar panels into the New Zealand market is a great step toward a cleaner and greener future. Are you ready to make the change?
Aside from decreasing your electricity bill and ecological footprint, the panels are aesthetically aware. With a streamlined look and impressive quality, the panelling aligns with any environment. Our panels can be installed in either silver or black, to blend with your taste, home and surroundings.
Our panels are impressive, reliable and ready to make the most of New Zealand's sunny days. Let's see how our panels can help you today.
Is solar worth it in Auckland?
Yes, solar power is a great investment to make if you are looking to lead a more environmentally friendly lifestyle. Auckland has a lot of sun to offer and using solar energy cuts back on your use of fossil fuels, reducing your carbon footprint. It can also save you money by reducing your total power bills and even earn you money by selling back excess power to the grid.
How many solar panels are needed to power an average house in NZ?
It would be unusual to power your entire house from your solar panels unless you installed a lot, which would be over 20. Many people choose to install a handful of solar panels just to contribute a percentage to their energy uses. However, it is possible to run your home 'off-grid' with enough solar panels and battery storage in New Zealand.
How long does it take for solar panels to pay for themselves in NZ?
In New Zealand, solar power systems can contribute upwards of a 10% return on investment on energy bills per year. It could take approximately 10 years for solar panels to pay for themselves, meaning the sooner you install solar power the better. It is an energy source that will become more important and prominent over the next several years. So begin today.
How big of a solar panel system do I need to run my house?
Contact our team today to discuss installing solar panels on your home, find out what size system you need and request an estimate to turn to green energy right away.
OUR SOLAR PANEL SUPPLIER IS SOLAR PARTNERS NZ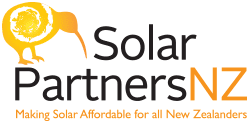 Environmentally Friendly
Solar power is a great renewable and free energy source, perfect for your home or business. We provide a complete solar solution to your energy needs, from design to installation and maintenance. Our services include solar panels, photovoltaic (PV) integration and connection, power conversion, and electrical distribution. We also provide monitoring, supervision and technical support, to keep your solar system running without a hassle.
Designed For Life
French Electrical provide high-quality products, built to last New Zealand's changing and often unpredictable weather. Our products are compliant with all NZ/AU Standards, to provide your home or business with the best the market can provide. See below for videos with further information.
Why We Use Enphase Microinverters
While the panels of your system absorb sunlight, the microinverters work as the powerhouse underneath. Microinverters are the lesser-known, but most important, the brain of the system. These machines turn our Kiwi rays into an alternating current (AC). From this, your home can utilise the energy harnessed.
At French Electrical, we know the importance of every part of the system. For this reason, we use only the best, most intelligent, microinverters. Our Enphase microinverters are world-renowned pieces of equipment, capable of efficiently and effectively running your system.
Batteries are optional, as we're looking to make the process completely sustainable. Let's see whether a battery is right for your system today.
The Enphase Home Energy Solution
GET IN TOUCH FOR A NO FUSS, NO STRINGS ATTACHED, DISCUSSION ON HOW WE CAN BEST HELP YOU.