In an increasingly interconnected world, the concept of a "smart home" has evolved beyond convenience; it has become synonymous with safety and security. Security cameras hold a prominent position among the many components that contribute to a smart home ecosystem. Security cameras are a pivotal element in safeguarding both residential and commercial properties.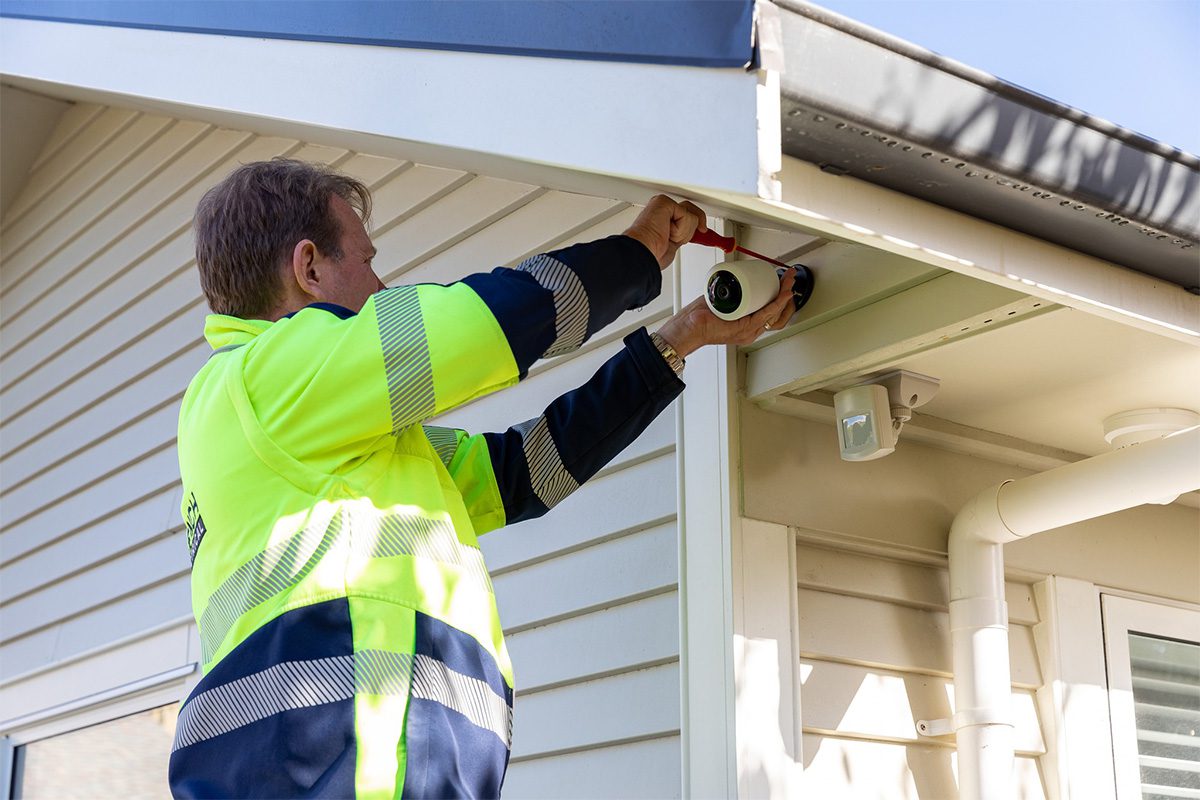 Preventing crime and package theft
Unfortunately, crime rates, including package theft, are rising. Security cameras act as a deterrent, signalling potential wrongdoers that your property is under vigilant watch. The mere presence of cameras discourages criminal activity, and if an incident does occur, your footage becomes invaluable evidence for law enforcement.
Regaining control of your space
Feeling invaded in your own home is a disconcerting experience. Security cameras empower you to regain control. You can make informed decisions about who gains access to your property by monitoring who comes and goes. Thanks to built-in two-way audio systems, the ability to speak through the camera provides a means of communication with visitors, delivery personnel, or potential intruders, even when you're not physically present.
The Smart Home connection
One of the most compelling reasons for installing security cameras is their seamless integration into your smart home system. These cameras are no longer standalone devices but integral components of a connected network that provides real-time monitoring, remote access, and automated responses. Whether at home or on the go, you can access your camera feeds with just a few taps on your smartphone or other smart devices, ensuring that you are always in control of your property's security.
Let's say the handyman has just arrived, and you've seen his van on your camera. You can open the garage door to let him in and then direct him to the task that needs doing.
Wireless or hardwired?
For existing homes, installation is quite straightforward; there's no need to run extensive wiring throughout your property. Wireless cameras are powered by rechargeable batteries or connected to your existing electrical system. You can easily place them where you need them most, from the front porch to the backyard, without the constraints of wiring limitations.
In the case of new construction, opting for wired security systems offers stability and reliability. A wired system ensures a continuous power supply, eliminating the need for battery changes or recharging. This is particularly valuable for high-security areas in commercial or residential properties, as it guarantees an uninterrupted stream of surveillance footage.
Versatility for Commercial and Residential Properties
Security cameras aren't limited to safeguarding homes alone. They are equally effective in commercial settings, where the need for surveillance and asset protection is paramount. Businesses, warehouses, and retail establishments all benefit from the presence of security cameras. They deter theft and vandalism and provide a sense of security for employees and customers alike.
"We are a trade business, and our vans were broken into when they were onsite. We had installed a system a year prior and got a really good zoomed-in photo from the CCTV footage to the Police. In the end, that photo led to an arrest."
In another example, a commercial business was losing product on a regular basis, an estimated $10,000 of product per month! French Electrical was called to do a consult, and we installed a Hikvision wired camera system. From concept to completion, it took one month. From thereafter, the theft suddenly stopped.
Security cameras are not just an addition to your property; they are your eyes and ears, guarding your space and preserving your peace of mind. We've been installing cameras and security systems for over ten years, and whilst many options can become overwhelming, we recommend chatting with us first about what you might need.